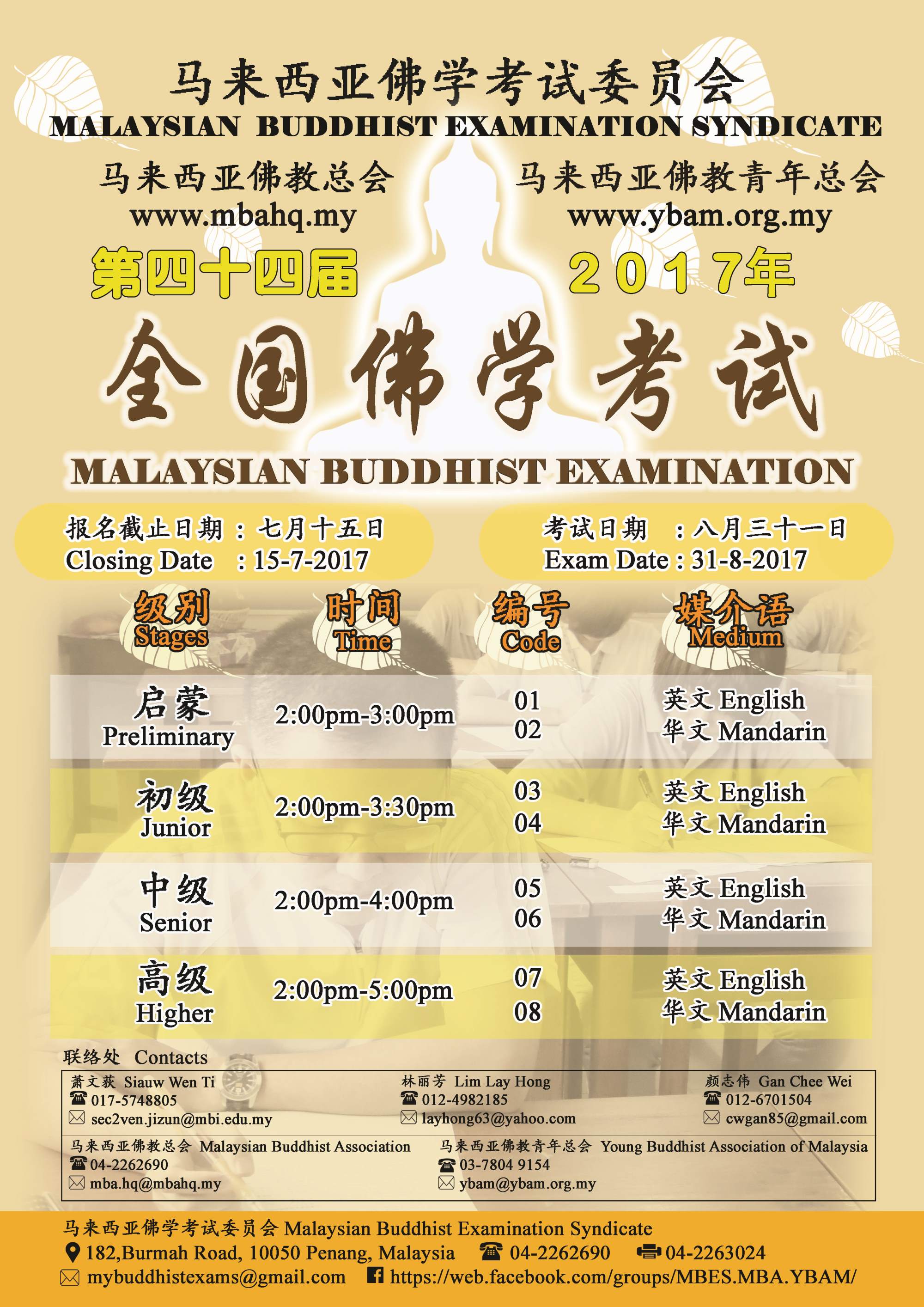 Hello everyone! Malaysian Buddhist Examination is now open for registration! Everyone is welcome to take part! If you are a Buddhist class student or teacher, or hold a post in Buddhist society, this is the chance to challenge yourself and see how much you know, and use this learning channel to improve your Dharma.
Please note that the Secretariat for Malaysian Buddhism Examination Syndicate has moved to Malaysian Buddhist Association in Burmah Road, Penang starting from 2017. Kindly use the correct address when submitting the enrollment forms.
Please click here to download forms and details.

---