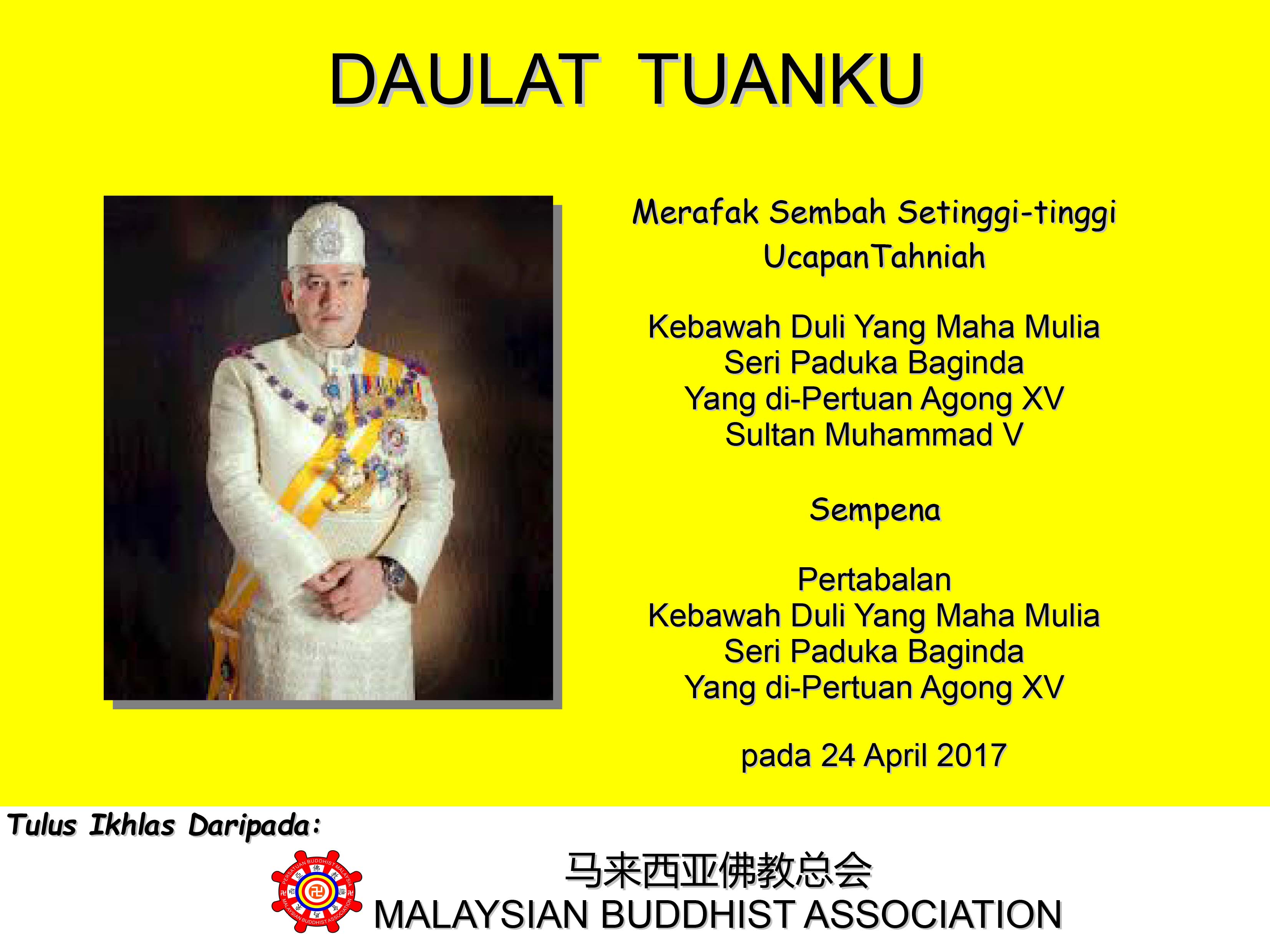 Celebrate the King's Installation with Wesak Theme 2017
Everything in our world is connected, every human interactions, every thoughts, every words will cause good or bad reactions. The roots of the society's problems hide within human's hearts. In order to change, we must first be subjective in facing all issues, be open minded to global trends, and how they are going to affect us.
The Wesak Theme for Wesak Day 2017 is "Purifying Society to the Benefit of Nation and People", and with this slogan, we salute "Daulat Tuanku"on this day of the installation of Sultan Muhammad V as Malaysia's 15th Yang di-Pertuan Agong.
Datuk Seri Venerable Seck Jit Heng, JP
President of Malaysian Buddhist Association
together with all Committee members
---