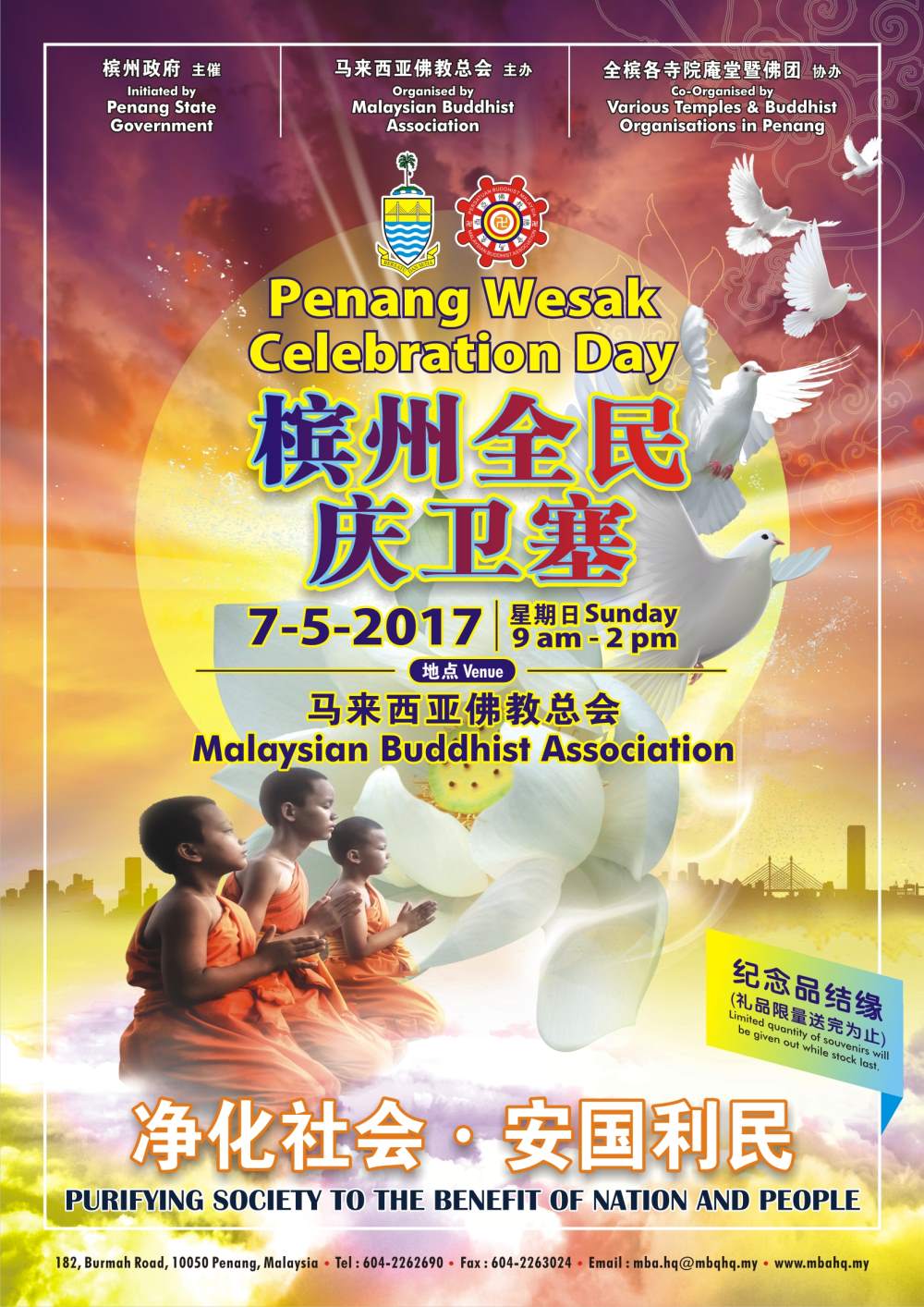 Penang Wesak Celebration Day to be held 7th May (Sunday) at Malaysian Buddhist Association
The celebration is initiated by the Penang State Government, organized by Malaysian Buddhist Association, and co-organised by various Buddhist temples and organisations in Penang. Penang Wesak Celebration Day 2017 shares the same theme as Malaysian Buddhist Association's Wesak 2017 theme, Purifying Society to the Benefit of Nation and People.
The celebration has prepared a variety of activities including exhibition, performance and free health screening, etc.
Various Buddhist temples and organisations in Penang will showcase their history and achievements according to the categories: education, healthcare and culture.
The exhibition opening hours are:
7th May:10:00am-2:00pm
8th May:10:00am-4:00pm
9th May:10am-9pm
10th May:8:30am-5pm
Buddhist songs will be performed, and Mahindarama Buddhist Temple will put on a short sketch and performance by children.
Visitors can take part in interactive games and collect souvenirs.
Last but not least, Tzu-Chi Merit Society will put on free health screening, to offer basic health screening and advice.
The 2017 Penang Wesak Celebration Day is open to everyone, and admission is free.
Date: 7th May 2016 (Sunday)
Opening ceremony starts: 10:00am
Officiated by: Chief Minister of Penang, Y.A.B. Mr Lim Guan Eng
Venue: Malaysian Buddhist Association,182, Jalan Burma, 10050 Penang (3A Floor)
---