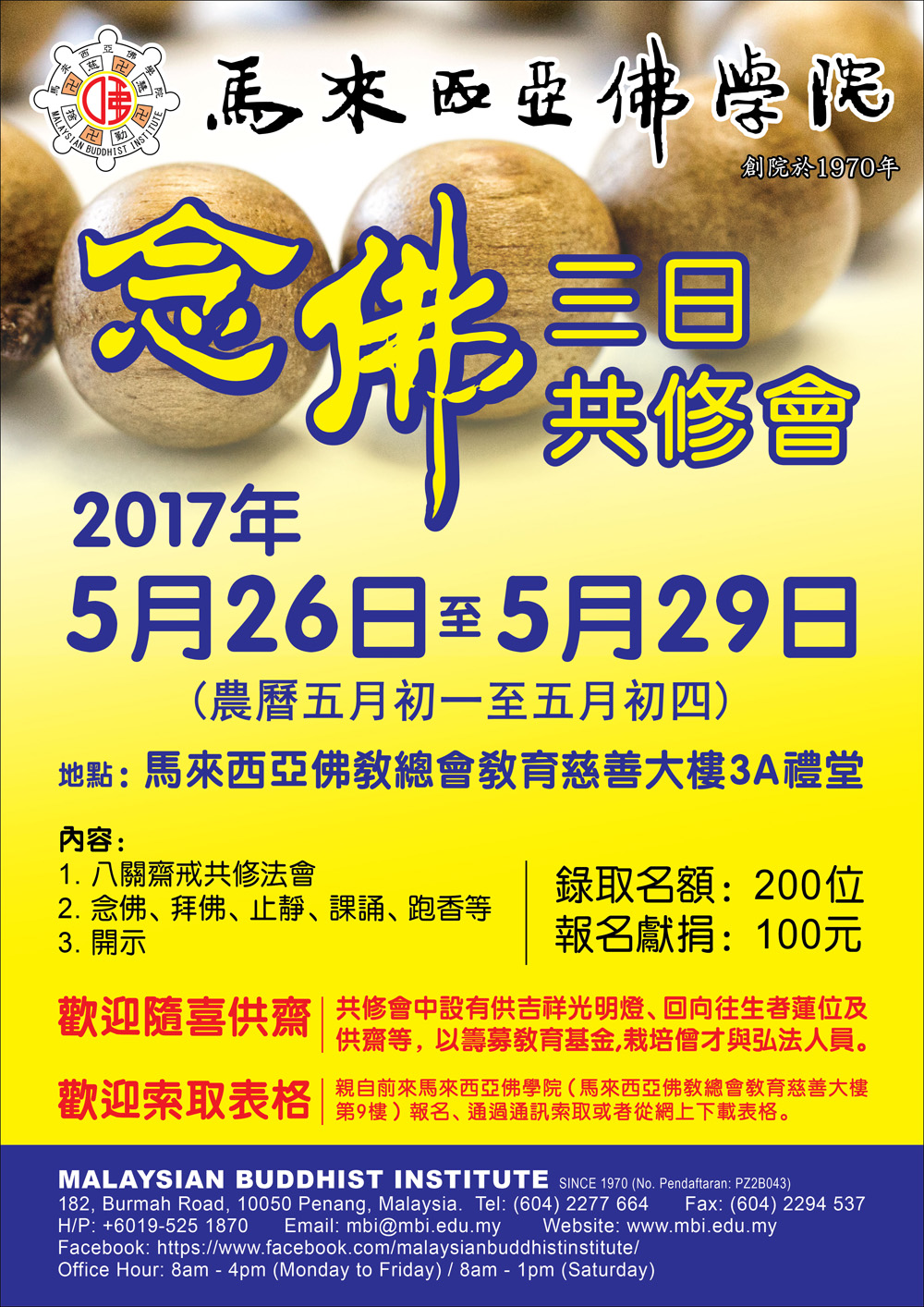 Malaysian Buddhist Institute (MBI) will organise 3 day Retreat from 26th May to 29th May, 2017 (1st day to 4th day of Fifth Lunar Month), at 3A hall, Wisma Education and Charity at 182 Burmah Road, Penang. During this retreat, there are light offerings, transfer merits to the deceased, dana etc with the objective of raising education fund. Kindly promote and join this good merit, to show filial piety, create blessing, improve cultivation and support the continuous development of MBI, nurture sangha, and propagate the Buddha's wisdom. Public are welcome to participate. Amitabha!
Contact No: 604-2277664 Fax:604-2294537
Email:mbi@mbi.edu.my
Please click here for further detail and to download registration form.
---